Testimonials from our Customers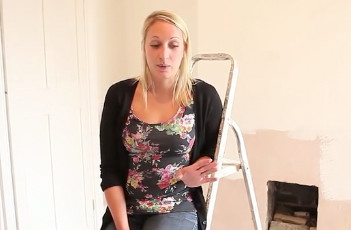 Rachel
First-time buyer realised she could buy her dream house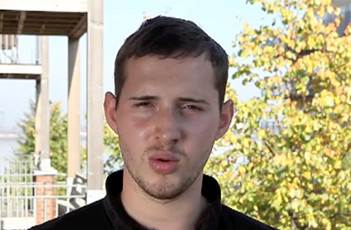 James
Thanks for your help with our sale and purchase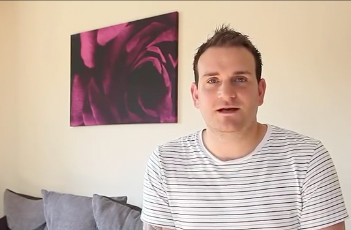 Jamie
First-time buyer ignores negative press headline.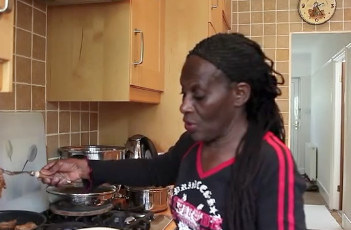 Pearline
Thank you for helping me downsize to a smaller property.
Rob
Successfully let and moved, in just one week.
DEborah
Successful sale after failed attempts with other agents.
Belvedere
Not only did you take care of chasing the relevant people regarding our sale, you frequently chased everyone in the chain and kept us updated. I will be recommending you to my friends.
Catford
Dear Del, Mark + Staff. We are extremely grateful for your services and successful outcome. Our new home is a dream come true. Keep up the good work! Well done! Kind Regards to all the team.
Chatham
I have just sold my house through Robinson Michael & Jackson and I would like to say a big thanks for such a quick service and quick sale. I originally bought my house through the same people and thoroughly recommend this estate agent to anyone.
Dartford
Dear staff @ Robinson Jackson. Thank you for selling our property and finding us a great new home. We enjoy every minute at our new property. Many thanks
Lettings
Having dealt with other lettings agencies in the past, it was evident early on that Stuart Harris was quicker to get things moving. Stuart went the extra mile and would arrange viewings at short notice if that's what the prospective tenants asked for. Stuart's communication was excellent and he found a brilliant tenant for us quickly. He'll be the first person we call the next time we need a tenant.
Lewisham
I would just like to say thank you to everyone at Robinson Jackson for the fantastic service we received from the beginning right through to the sale of our flat. In particular I would like to say a special thank you to you and Darren as the two that I had most to do with – the two of you were pivotal in the sale going through (although I know that others at RJ were also involved). Robinson Jackson stands head and shoulders above other agents that I have dealings with in the area in respect of service, dedication and professionalism. Please pass this email on to everyone at the Lewisham office.
Northumberland Heath
To All the team, Thank you for all your help with the sale of our house! Regards
Rainham
Dear James, Anne, Lee, Shane and colleagues at RMJ. I just wanted to say 'Thank you' for your sensitivity and attention whilst selling the house. It has and is very much appreciated. Regards.
Rainham: James, Stephen and all staff members. Just to say thank you for helping me into 46 Caldew Avenue. Im sure it will bring me a lot of happiness. Take care.
Sittingbourne
Dear all, Now that we have settled into our new house we just wanted to send a quick message to say a BIG thank you to everyone at Robinson Michael & Jackson for all the help that you provided. You were always professional and friendly and knew exactly what was going on. Even when things were uncertain, knowing that we had the support of the professional team at RMJ made things far easier. We will have no hesitation to recommend you to friends and family and we would like to say an especially big thank you to Julie who was a real star. Wishing you all the best for the future
Swanley
Michelle, Apologies for the HUGE time it's taken since the house was sold, but we have had to wait for the internet to be re-connected and we'd had one or two things keeping us busy in the new house!
Anyway, I would just like to thank you and the rest of the staff for dealing and helping with a very stressful time for myself and my wife and for making the sale of our property go as smoothly as possible. I know it wasn't easy at times and Teresa deserves a big thank you for her patience and understanding!
It has been a very long 3 ½ years trying to find a suitable house and timing that with the sale has been difficult. Finally after 3 abortive sales/purchases and a change of agent it has all worked out. Many thanks
Swanscombe
Hello, I writing this email to say a huge thank you for the services of your staff for their politeness, positive attitude and their helpfulness from start to finish.
I have dealt extensively with Jay, I can remember booking the first viewing through him, he was very professional, nothing was an effort for him and always got straight back to us with his responses. He helped along the way with negotiating, offered his experience and helped us get the right price for the property. So I want to emphasise how enjoyable it has been to work with Jay along this quick and easy process.
I have also dealt extensively with Tracy more towards the progressing stage of this process. Tracy again is a very good representative of your organisation as she also has consistently responded back to me every time with updates, hold ups, where we are within the case and showed a very professional manner, and positive attitude at all times. Tracy has consistently chased the top of the chain, and where it looked unlikely we would complete I feel if it wasn't for her pursuing the case I don't feel we would have made the Friday 19th August deadline as it may have overlapped this time frame.
So a big big thank you to Jay and Tracy who made our experience with Robinson and Jackson a memorable experience and we will certainly contact Robinson and Jackson if we ever look to move again.
Welling
To David, Tony and all the crew at Robinson Jackson, Welling. Just a line to say thank you all very much for the work you put into selling my house. Special thanks to Tony for helping the lawyers move things on. I think without your energy, the whole matter would have dragged on for another month. Thanks to all and I hope everyone is keeping well.
You Might Also be Interested In
Services That Will Move You