No shortage of buyers or mortgages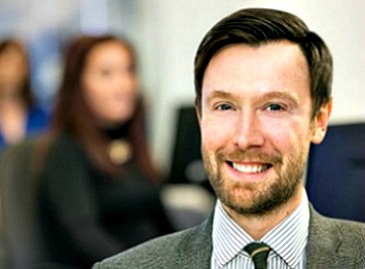 It's been an unusual couple of weeks to say the least but Robinson Jackson is taking a sensible, level-headed approach when advising clients.
It was great to see the head of the Bank of England taking the same tack when announcing its latest interest rate decision. I spoke to Mark Alexander, an independent mortgage advisor at Mortgage Find, and he commented: "The Bank of England base rate decision this July showed Mark Carney was in no mood for knee jerk reactions but indications from the committee do show that an interest rate cut is highly likely in the coming months. The appetite for UK lenders to lend is still very strong and there was a boost this month in the shape of a reduction in the capital requirement banks need to hold in reserve when lending. To the public this means they can lend more without holding big sums of money in their 'kitty'. The recent Brexit decision has not affected mortgages and it is very much business as usual."
Mark said he was frequently being asked how purchasers can capitalise on today's current financial climate, to which he added: "Many buyers are considering tracker rate mortgages right now, which will allow them to take advantage of any possible reductions in the Bank of England base rate and thus reduce their mortgage repayments as rates fall. Attractive new mortgage products launched before the referendum continue, offering first-time buyers and home movers the possibility of applying for a 100% mortgage, made possible with the assistance of parents providing a 10% savings deposit for a three year period. The Government's Help to Buy schemes also remain in play, giving thousands of people the opportunity to get a foot on the property ladder. Movers can make an appointment to see an independent mortgage advisor in any one of the 24 Robinson Jackson branches - just contact your local office with your availability."
As a Managing Partner in the Bexley Borough, based in our Bexley Village office - the heartland of The Robinson Jackson Group - I myself am personally being asked how the local property market is fairing post Brexit. Still underpinning our business in SE London and Kent is supply and demand. The trend for more buyers than homes for sale continues this summer. It's true that buyer levels may have slowed slightly but this is from a high that the market almost couldn't cope with. Those buyers that are left are seriously motivated and want to move as soon as they can. We have a reputation for giving sound advice and guidance, so if there's anything you need to talk over, drop in or call us today.
If you are already on the market and you feel your agent is maybe not being proactive enough or delivering enquiries, now is the time to review things. Agents who are over-reliant on sales coming from the internet; who are not based locally or whose database of registered buyers isn't large enough may find it tough. It's well established agents with experience of fluctuating markets and seasonal trends who are best placed to sell their clients' properties, negotiate on their onwards purchases and ultimately help them successfully move.
It's also advisable to use an agent that has very strong Sales Progressors. The Robinson Jackson Group has always led the way in this department and will often be the driving force within any chain. Our own Sales Progressors are now coming into their own, confidently steering each transaction to completion and reassuring movers who might be having a 'wobble'. If this level of service interests you, please contact us today.
All News ≫