Outstanding mortgage choice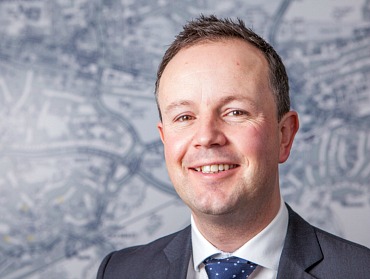 Home buyers now have access to almost 24,000 different mortgages, signaling the start of an unprecedented window of borrowing opportunity.
There hasn't been this number of home loans available for many years and today's advantage over previous periods is record low interest rates. As a result, securing finance to buy a property is now easier and possibly cheaper, with banks keen to loan and an air of competition between lenders further driving down rates.
"Low mortgage rates mean cheaper monthly repayments," comments Mark Alexander, the Director of independent mortgage advisor, MortgageFind. "Rates are hovering around all-time lows, making house buying more affordable for many."
Although the interest rate was cut to a historic 0.25% in August, its biggest positive impact has been on mortgage availability rather than lowering mortgages rates. "Mortgage rates were virtually at rock bottom before the Bank of England's latest rate cut but the decrease has reduced the capital requirements banks need to hold in reserve when lending. For the average borrower looking to secure a mortgage, this means banks are more willing to lend money and mortgage approvals should be more forthcoming."

Mortgage products currently on offer include fixed rate mortgages, with some attractive deals over 2, 5, 7 and even 10 years, and tracker mortgages that would benefit from any further cuts to the interest rate. Thereís also the return of 100% mortgages, with the assistance of guarantors providing a 10% assisted savings deposit for a 3 year period, which could appeal to first-time buyers.
Below is a rough guide to mortgage products that may be available to borrowers, although restrictions may apply*
| | | | | |
| --- | --- | --- | --- | --- |
| Purchase Price | Deposit Available | Type of mortgage & rate | Monthly repayment | Repayment terms (years) |
| £300,000 | £75,000 (25%) | 5 year fixed rate at 2.15% | £973.98 | 25 years |
| £250,000 | £37,500 (15%) | 2 year tracker at 1.54% | £853.43 | 25 years |
| £200,000 | £20,000 (10%) | 2 year fixed rate at 1.99% | £761.59 | 25 years |
"The huge variety in the mortgage market and the continuation of the Government's Help to Buy schemes means there has never been so much choice for the home buyer," concludes Mark.
If you would like to discuss the mortgage options open to you and for an illustration of how much you could afford to borrow, contact your local branch today. Every one of our 24 offices has the service of an in-house independent mortgage advisor and in many instances, we can offer same-day appointments.
Your home may be repossessed if you do not keep up repayments on your mortgage.
* Figures are for illustrative purposes only and are not guaranteed. Borrowers should be aware their personal circumstances and wider market conditions may affect the mortgage products they are offered. Figures supplied 30th August 2016 and correct at the time of publication but are liable to change.
All News ≫