Swanley voted No. 1 commuter hot spot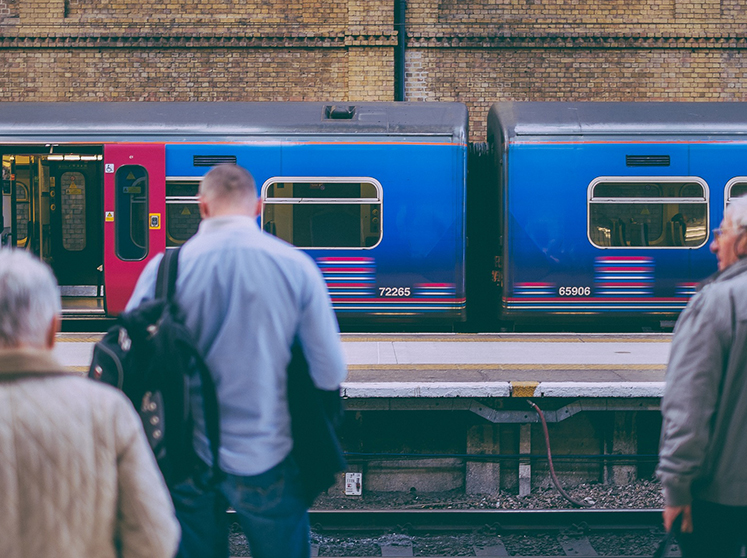 Swanley has been named London's top commuter hotspot, beating 88 other towns in the South East to the title.
The news is bound to spark interest in Swanley among regular commuters from other parts of London and the Home Counties, especially those who are looking to improve their work-life balance. The research was carried out by TotallyMoney.com, ranking London commuter towns according to travel time to London by train, the cost of a season ticket, life satisfaction and house prices.
Michelle Dean, the Branch Manager at Robinson Jackson's Swanley office, comments: "Commuting times and ticket prices are one of the biggest factors among working home movers. We know that affordability is a big issue in many other parts of the South East and house prices have risen to a level where people are making real compromises. There's no compromise here. What Swanley offers is the ability to afford a really decent sized home at the same time as cutting journey lengths and season ticket costs. The work-life balance in Swanley is brilliant, with Bluewater shopping centre, Ebbsfleet International train station and the planned Paramount theme park in close proximity."
Ebbsfleet itself made the top 10 of London commuter hot spots, coming fifth in the list. Robinson Jackson's Swanscombe branch is already busy selling properties in and around Ebbsfleet, with travellers taking advantage of the super efficient train line to St. Pancras - a service that whisks people off to mainland Europe as well as to Central London.
"Residents in Swanley can commute into London in just 29 minutes, and the town has an average life satisfaction rating of 8.15 out of 10. In nearby Swanscombe, you can commute to Charing Cross in just over 50 minutes with the added bonus of the Paramount theme park set to transform the area and create thousands of jobs," says Michelle.
While this latest survey introduces a new audience to Swanley, it's an area already classed as 'hot property' at Robinson Jackson. "We have sold all the new apartments under phase one at Horizon House - a new development in the town next to the train station - and already have a substantial waiting list of buyers eager for phase two to launch. It's the same for older properties - we generate multiple enquiries, viewings and offers for everything that comes onto our books, so if you're thinking of selling a Swanley property you own, there will be no shortage of interest," concludes Michelle.
Contact us today and we can show you a selection of properties for sale in Swanley and Ebbsfleet. Likewise, if you have a property to sell in these areas, you can book a free no-obligation valuation 24 hours a day.
All News ≫