Our exemplary performance recognised at awards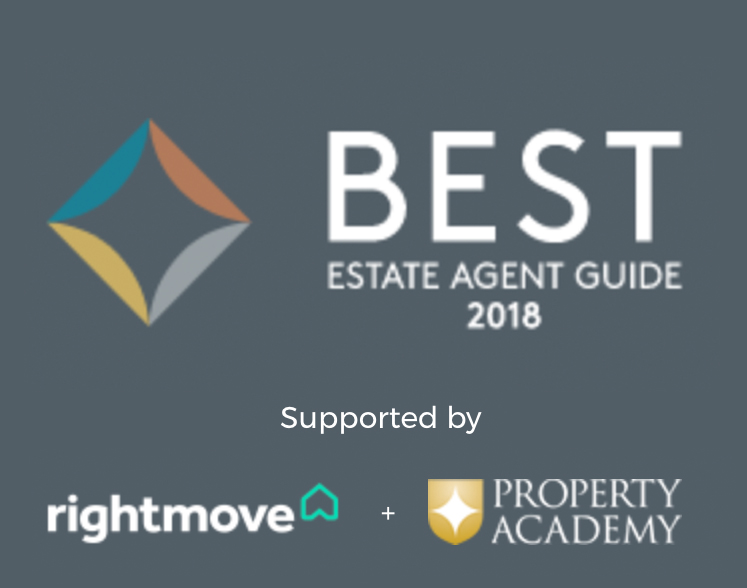 The Robinson Jackson Group is celebrating success in the first ever Best Estate Agent Guide - an independent review of customer service backed by leading property portal Rightmove.
Our agency has been judged to offer exemplary examples of performance on Rightmove and excellent customer service, with branches featuring in the prestigious Top 100 Estate Agents list - an amazing achievement when you consider over 25,000 branches were included in the analysis. It's great to have our hard work acknowledged by an independent source in what has been the property industry's most in-depth and thorough analysis of customer services data.
In fact, the rankings were a result of 30,000 mystery shops and more than 20,000 interviews with customers. The guide's analysis took place over a 12 month period and took into account: 1 million properties listed at any point in time; 3 million transactions; 50 million leads and 3 billion property views.
"The Best Estate Agent Guide is the first of its kind," comments Tony Robinson, Group Operations Director. "Branches were involved in an unbeknown mystery shop where independent assessors posed as home movers to truly experience a branch's customer service. Unlike property awards, where agencies can take months to prepare entries and hand-select evidence, the Best Estate Agent Guide sampled how a branch performs on a day-to-day basis without prior warning. The analysis also saw the guide's experts speak directly to past customers for honest and frank opinions."
Customer service and a hands-on approach to estate agency has become the difference between good and bad property experiences. "While we're thrilled with our performance in the Best Estate Agent Guide 2017, we are always looking to enhance the customer experience," adds Tony. "Looking after our customers has been the backbone of our business during the 25 years we have been operating. As the property market changes and new, untested companies offer their services, movers need a safe, trusted pair of hands more than ever. We're proud that what sets us apart from other companies is our customer service and local reputation."
From an initial sales enquiry to completion, our staff are there to lend support, give professional advice and keep chains intact. Attention to detail and regular contact doesn't drop off when an offer is accepted - it's actually after this point when a seller needs their agent to be at its most alert and diligent. Every seller using The Robinson Jackson Group is looked after by our Sales Progressors once an offer has been accepted - they're a constant source of support and supply updates at a time when we know people need reassurance. We do everything possible to reach a happy, timely completion for everyone, and we don't consider it 'job done' until the keys are handed over to the new owner," concludes Tony.
Contact your local branch today to book a free, no obligation valuation, an honest 'no sale, no fee' service and for mortgage advice.
All News ≫