Stamp duty scrapped for first-time buyers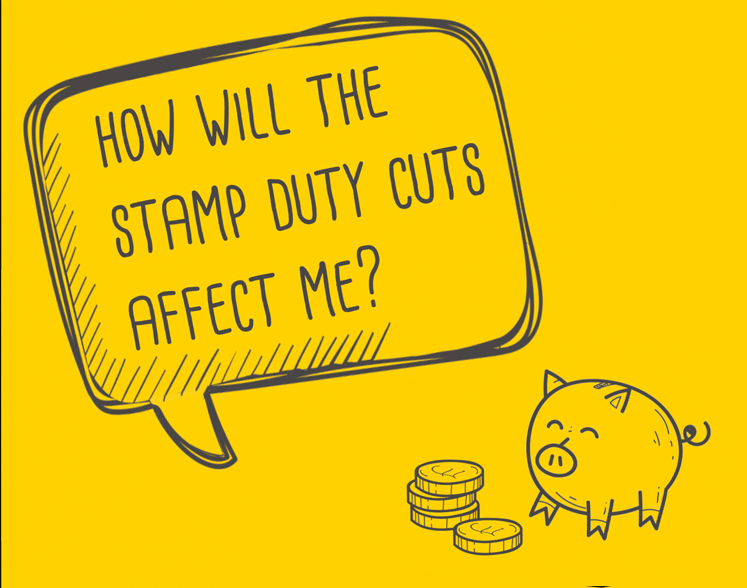 Stamp duty abolished altogether for first-time buyers purchasing up to £300,000, making homeownership more affordable for millions.
In addition, the Chancellor has chosen to help first-time buyers in more expensive areas. His stamp duty announcement also stretched to first-time buyers purchasing properties up to £500,000, with stamp duty now only due on the final £200,000 of a purchase valued between £300,000 and £500,000*. The measures are thought to take around 95% of first-time buyers out of the stamp duty equation altogether. Use our easy online property search or contact your local branch.
The Chancellor left his stamp duty announcement in the November Budget until the very last moment, no doubt in a bid to leave a positive impression with the general public. Alan Robinson, Co-Founder of The Robinson Jackson Group, says the news is some of the most positive in recent times: "Unlike a mortgage, which can be paid steadily over a number of years, stamp duty has been a large upfront cost that first-time buyers have had to find. Scrapping stamp duty for almost every first-time buyer will get thousands of more people on the housing ladder. It also benefits everyone in the property chain as novice buyers are the lifeblood of the cycle, allowing people to move on and up as their circumstances change. Everyone should have the opportunity to own their own home and we're positive The Robinson Jackson Group can help even more people purchase a property from today. We're urging first-time buyers to make contact with us to see what they can now afford."
Early indications show that where more than one person is buying the same property, all those involved need to be first-time buyers - you won't qualify if you have previously owned a home, even if it's already sold. This rule also extends to the 'Bank of Mum and Dad' - home owning parents going on a mortgage with their first-time buyer children will invalidate their stamp-duty free status.
"The good news is mortgage rates are still at a 10 year low and there are some unbelievable home loans for first-time buyers today - even for those with smaller deposits," adds Alan. "Each of our branches has an in-branch independent mortgage advisor and they'd be delighted to advise you on affordability and stamp duty matters."
There's also another knock-on effect of the stamp duty announcement, concludes Alan. "We may see some small price corrections in the coming weeks in a bid to stimulate interest and attract new buyers. We expect properties hovering just above £300,000 and £500,000 - for example, at £303,000 and £505,000 - to be reduced to around £299,999 and £499,999, respectively, so they become stamp duty free or attract a smaller stamp duty bill. This type of adjustment will immediately ring the right bells with first-time buyers, stimulating offers and exchanges, and boosting the whole property market."
Get in touch with your local branch today to start your home buying journey, sell a property or book a mortgage appointment.
*Awaiting confirmation if this will be limited to certain geographical areas
All News ≫